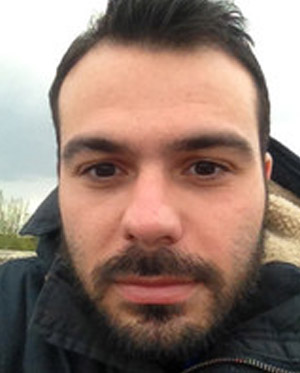 Marios Kendea
MSc., Scientific Associate Engineer
Marios Kendea received his Bachelor's in Computer Engineering and Informatics Department from the University of Patras, Faculty of Engineering (5yr Diploma) in 2013 and also received his MSc in Computer Science and Engineering in 2016 at the same department with a focus on Software Engineering Solutions. Today, he is a freelancer Senior Software Engineer, based in Cyprus, with experience in working in multiple projects Research and large-scale commercial projects.
Since his bachelor's graduation started working on a variety of projects. He worked as a Software Engineer for the Services Portal of Labour Inspectorate Body of Greece for both the front end and back end applications. He also has experience as a Software Engineer for R&D EU projects and on smaller projects developing and supporting websites.
Marios also has research experience with multiple conference publications regarding his research interests. His publications were focused on Cloud Computing technologies and software implementations of data structures and indexing.
From 2016 he cooperates with the Department of Computer Engineering and Informatics of University of Patras, as a software developer in association with Interamerican Insurance for design and implementation on multiple smaller and larger-scale projects of the insurance domain including recruitment web application, services for third-parties and their own Insurance Products of the Interamerican OnE.
kendeama (at) gmail (dot) com