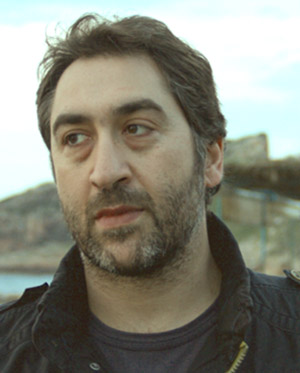 Panagiotis Zervas
Assistant Professor
Panagiotis Zervas is an Assistant Professor at the Department of Electrical and Computer Engineering of the University of Peloponnese in the field of "Audio Information Systems". From 2008 to 2020 he was a faculty member of the Department of Music Technology and Acoustics of the Hellenic Mediterranean University.
He is a graduate of the Department of Electrical Engineering and Computer Technology of the University of Patras since 1998. In 2000 he received a master's degree (MSc) in "Signal & Image Processing Systems" from the Department of Computer Engineering & Informatics of the University of Patras. In 2007 he received a doctorate from the Department of Electrical Engineering & Computer Technology of the University of Patras entitled "Prosody Modelling of Greek Language with applications in Text to Speech Systems".
He has taught undergraduate and graduate courses in the field of Digital Audio Signal Processing, Applied Machine Learning, Audio Application Programming, and Microprocessors. He has participated in a number of research and development projects. He has published numerous articles in international journals, chapters in collective volumes and in the proceedings of international conferences. He has participated in scientific and organizational committees of conferences and scientific events. He is a member of the Hellenic Institute of Acoustics (HELINA).
Research interests
Signal processing and pattern recognition of audio signals.
Human-computer interaction, speech recognition and synthesis, natural language processing
Audio sensing (noise monitoring, event detection and classification) in smart environments with deep learning approaches embedded on devices on the network edge.
Music information retrieval and real-time network music performance.
pzervas (at) uop (dot) gr